0203 1500466 Monday - Friday - 9am - 5pm
0 items in cart - £0.00

The independent trampoline shop
bringing fun and fitness to your garden
Vuly Basketball Hoop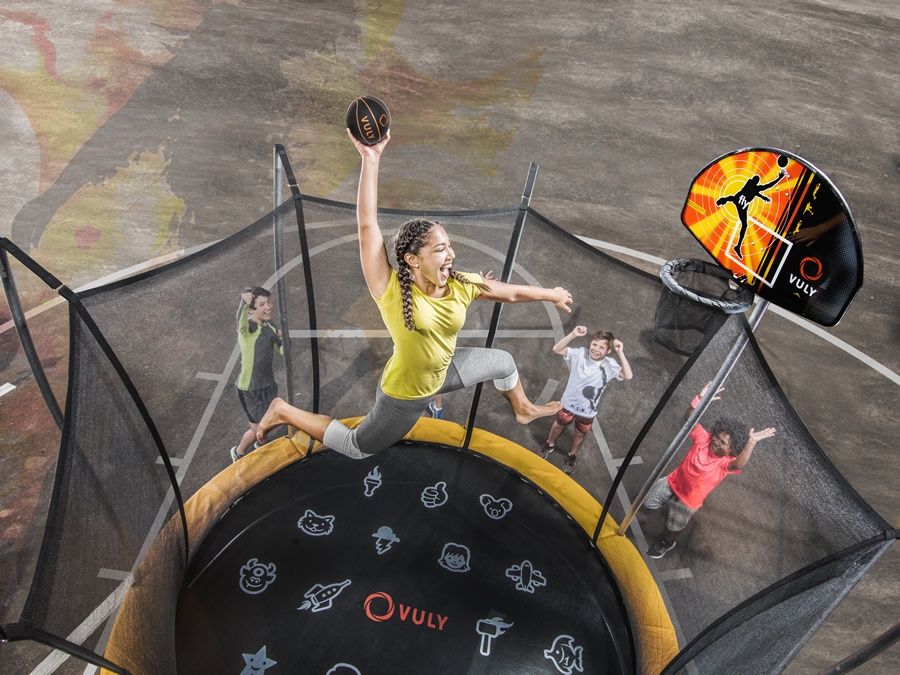 The Vuly Basketball Hoop is the most popular accessory and is compatible with every Vuly trampoline.
Featuring a breakaway, soft-cushion rim, the rim automatically resets after a dunk. Simply connect the set to the top of your trampoline by removing the end cap of the net pole and start playing rightaway.
The Shade Cover (if purchased) needs to be removed whilst the hoop is being used.
Mini basketball and inflating pump and needle are included.